Sex between breasts: how to prepare and make it especially hot
Take the correct posture and do not forget about lubrication.
Intramammary sex is sexual intercourse without traditional penetration, in which the man inserts the penis between the partner's breasts. This practice can diversify foreplay or become a substitute for vaginal sex – for example, during menstruation or if a woman gets special pleasure from nipple stimulation. This type of intimacy is easy to combine with a blowjob. In addition, many men are probably excited by the fantasy of ejaculating on the chest – in erotic videos it is called the "pearl necklace" due to understandable associations.
In general, there are quite a few reasons to try sex between breasts. And if you don't like it, you can always switch to oral or vaginal.
How to prepare for sex between breasts
Squeeze your chest
Gently squeeze your breasts with your hands so that there is a feeling of tightness: in this position you will need to hold them during sex. Do not press too hard, so as not to damage the skin and muscle tissue.
If the size does not allow you to bring the breasts too close, do not be discouraged: the partner can still move between the nipples and the palms pressed to them. In this case, it is better to additionally caress the dick with your hands, lips and tongue – it is due to this that you will provide the bulk of the pleasant sensations. However, it's great to connect hands and tongue regardless of breast size: it's just nice.
Provide Lubrication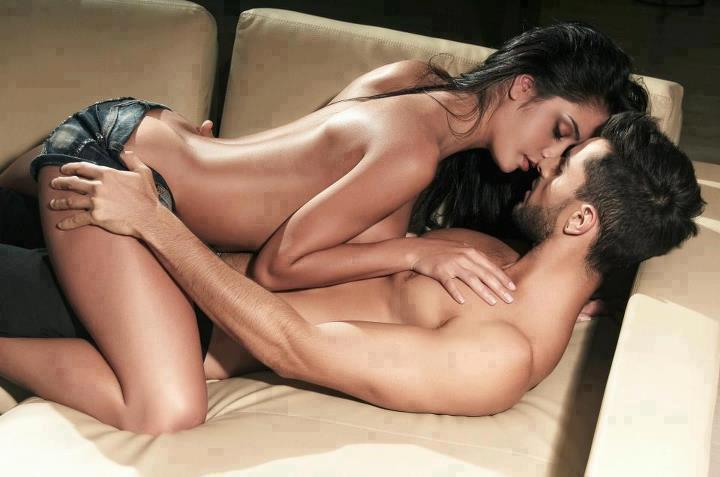 Be sure to use a lubricant to prevent skin chafing and irritation. You can take any lube (silicone glides on best) or prefer the edible option – especially if you plan to combine intramammary sex with a blowjob.
Many sex blogs advise using cream, but we do not recommend it: it sounds more exciting than it looks. The product melts quickly and by the end of intercourse you will be sticky, not slippery. And yes, it's not very hygienic.
Don't Forget the Prelude
Before starting sex, a man should caress his partner's chest with his hands and tongue: the woman will relax, and due to the blood flow to the desired area, the chest will swell slightly and become a little larger.
Agree on the final
Discuss in advance where the man will ejaculate. "Pearl necklace" may look sexy and spectacular, but not all women like the feeling of sperm on the chest, neck, and if the partner is not too accurate, then on the face.
Stock up on toys and accessories
Sex between breasts is unusual in itself, but even it can be even more peppery. So, you can use a special nipple gel that will create an intriguing tingling, lubrication with a warming or cooling effect.
If you have a vibrator, connect it to the process too: the toy will set an additional rhythm. The Fun Factory brand has a Manta male masturbator, which is convenient for additionally stimulating the base of the penis. Any vibroring will cope with the same function.
What positions are suitable for sex between breasts
When choosing a position, keep in mind that the girl will have to spend quite a lot of time with flattened breasts. Firstly, it should be comfortable for her, and secondly, it is most likely impossible to additionally use the partner's hands.
man from above
The woman lies on her back, the man sits on top just below her chest and performs frictions. This position is especially comfortable for girls with a large bust. The partner's hands are free, so do not leave them idle: caress the partner's nipples, stomach or clitoris.
rider
The man lies on his back, the woman sits on his legs and falls forward – thus his penis is between her nipples. Moving up and down, the partner can caress the penis. Out of habit, it is easy to lose balance, so you cannot do without the support of a partner.
reverse cowgirl
In this case, the woman sits on her partner's chest, turning her back to him. Bending forward, she can bring her breasts together and caress his penis: a man has access to her labia and anus, which can be stimulated with her hands or tongue.