How to have sex if your partner's penis is too big

This is one case where size matters.
The average length of the penis during an erection is about 13 cm. The average depth of the vagina from the entrance to the cervix is ​​up to 15 cm.
With such dimensions, the penis does not reach the cervix, the pressure on which can be painful. Therefore, the average man and woman do not experience discomfort during sex. But everything changes if the size of the male penis exceeds the conditional norm indicated above.
Even though the vaginal canal lengthens slightly when aroused, a penis larger than 17 cm can make sex painful for a partner.
Here are some simple rules that will help you avoid discomfort and get only pleasure from intimacy.
1. Pay special attention to the foreplay
Ideally, if the foreplay is such that the girl will experience the first orgasm even before the member penetrates the vagina. Kiss, petting, caress your partner's clitoris with your tongue, invite her to masturbate or help her do it using sex toys.
The more excited and relaxed the girl is, the easier the penetration will be.
2. Spare no lubricant
If your partner has a really big penis, natural lubrication will definitely not be enough for you. Remember how hard it can be to put on a ring that is too tight on your finger, and do everything to make it as easy as possible to slide. That is, generously lubricate the penis and vagina with a lubricant (preferably water-based), and add a new portion regularly.
3. Take your time
Hot penetrative sex in the elevator or on the desktop in a quick format, alas, is not for you. Even with lube.
The partner will need time for the penetration of an unusually large dick to be comfortable. If you act quickly and rudely, you can finish playing until the vagina breaks. And it hurts. So much so that the girl is unlikely to want to repeat the unpleasant experience.
4. Use restraint toys
Restrictive cock rings can be found in every adult toy store. This elastic thing is put on the penis and does not allow it to penetrate too deep. The ring also has an important psychological function: a man does not have to constantly monitor the depth of penetration, which means he can relax.
Rings are different. Pay attention to those that have additional attachments for clitoral stimulation.
5. Breathe to relax
This advice applies more to girls. If a partner is nervous and afraid of possible pain, her pelvic floor muscles contract, which means that attempts to penetrate the vagina become more difficult and painful. Deep breathing allows you to calm down, release tension and relax.
However, a man also needs to breathe. At least in order to act more carefully and restrainedly.
How sex affects the immune system
Lifehacker studied scientific research and made a conclusion.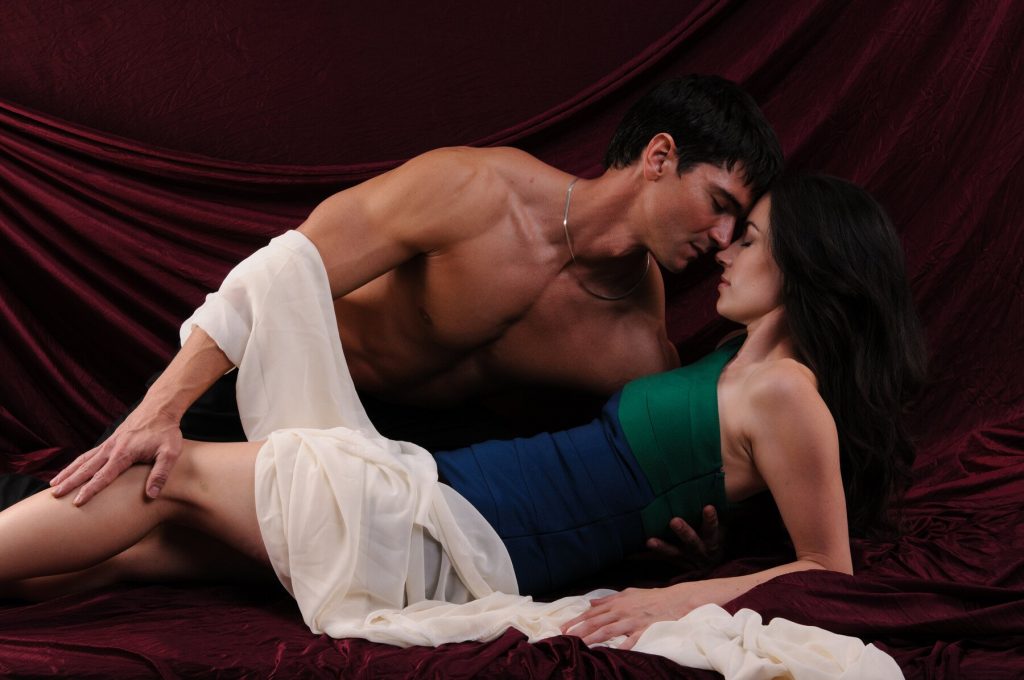 Almost everything affects the immune system: the presence of diseases, nutrition, sleep, daily routine, stress. So it's not surprising that sex should also have some effect. But it is impossible to say exactly which one, because there is little evidence.
There are studies that confirm that indirectly sex is more beneficial. However, there are also negative effects. This does not mean that someone is right and someone is not – just that the effect on the immune system specifically is not particularly pronounced.
So don't have sex for health. Just have fun.
Sex raises IgA levels in saliva
In 2004, scientists conducted a study on a group of 112 students. They were divided according to the frequency of sexual intercourse and determined that those who had sex 1-2 times a week had higher levels of immunoglobulins in saliva than those who did it several times a month. The difference was almost 30%.
These immunoglobulins are the first line of defense against viruses and bacteria.
On the other hand, not only the amount of immunoglobulins determines the reliability of our immunity. And there have been no other experiments that would confirm this until now.
Sex increases the number of lymphocytes
In the same 2004, 11 men compared several indicators of the activity of the immune system before and after orgasm. As it turned out, the amount of biologically active substances (interleukins and tumor neurosis factor) did not change, but the content of lymphocytes temporarily increased.
No generalized conclusions and recommendations on how to use this information have been received from scientists. So it is unlikely that these changes somehow affected the general health.
Sex lowers cortisol levels
But this is serious: chronic stress is dangerous for us. It affects the entire body, including weakening the immune system. You can measure its severity with a blood test for cortisol: the more the hormone, the worse.
And sex fights stress and lowers cortisol levels . So it indirectly helps us resist harmful factors.
Sex improves sleep
The body controls the immune system with cells and proteins. If sleep is disturbed, then the balance of these agents changes, and the immune response worsens. Also, lack of sleep causes chronic stress, which, as we have already written, further weakens the immune system.
Sex can help to cope with problems. During orgasm, a cocktail of various hormones is released into the blood, which give us peace of mind and improve sleep.
Sex can be physical
It is clear that this is not about any sex. To be honest, with a conditional run, in general, rare sex can be compared. But in any case, you will lose more calories than just sitting in front of the TV. And if you lengthen the foreplay, dance, kiss and fool around, you may be able to replace the conditional Pilates.
Physical activity pumps our resistance:
breathing quickens, so viruses and bacteria are pushed out of the respiratory tract;
blood flow is accelerated, so the cells and proteins of the immune system quickly reach the places where they need to fight strangers;
a short-term increase in temperature can prevent the growth of bacteria;
the amount of adrenaline in the blood increases , which helps fight diseases.
Sex sometimes impairs immunity
There could be an enticing headline here: "Men who change partners often have worse immunity than their more faithful counterparts." Some research does exist , but the subjects were fruit flies, small fruit flies. So it's probably not worth drawing parallels.
But immunity from sex can really suffer. For example, when infected with sexually transmitted infections, and especially with the human immunodeficiency virus. So never forget to take precautions.
Well, immunity always falls – fortunately, temporarily – in women during pregnancy. So sex can also be blamed for this.