If you are contemplating on your next holiday destination, then there are a couple of reasons why you should consider London. As a tourist, you will discover some of the most thrilling and spectacular places to visit. In fact, don't expect to lack things to do in the city to make your visit memorable. You can explore the narrow alleyways of the city, take walks along the riverside among other interesting things. Due to tourist and public interest, we have prepared a list of the most incredible places to visit in London. We have a list of only the best, the oldest and those with overflowing culture and history.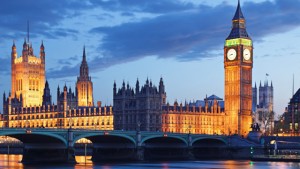 Top 5 places to visit in London
London eye
It is one of the most popular paid tourist attraction sites in the United Kingdom. It is approximately 135 meters tall making it the tallest Ferris wheel in the entire Europe. If you want to view the beautiful side of the city from a different perspective or angle, then London eye is a must. It is recommended you visit the site around sunset which is always a perfect hour for photography. Have a chance to see the city coming to life as all the lights start to twinkle.
Tower of London
This is one of the longest running tourist attraction in the world due to its historical and cultural significance. The surrounding buildings are incredible, and you can happily spend hours there wandering through the spectacular grand halls and narrow corridors. Learn about the history of murder, torture and the animal models that represent the city's first zoo.
Big Ben
Big Ben is yet another iconic symbol and one of the most popular places you cannot miss to visit while in London. It happens to be the largest four-faced chiming clock in the world. It contains a bell officially known as the great bell housed by the Elizabeth Tower. It is an energetic tour that tourist enjoy moving up to the 334th spiral step where you hear big Ben striking the hour. You can as well go to the mechanism room and learn how big Ben operates.
Buckingham Palace
A trip to London is not enough without taking a tour to the official residence of the queen. The palace is usually open to the public for three months in a year from July to September. If you visit during this period, you have a chance to see the state rooms which are beautifully furnished and lavished with ornaments. The rooms are still used by the royal family when there is an entertainment session for their guests. Between May and July, you can be privileged to see the ceremonious changing of the guard in a colorful tradition that attracts a large number of spectators.
St Paul's Cathedral
This is an iconic monument that … Read the rest