London is no doubt one of the top travelled places in the entire world. The beautiful country attracts more visitors than any other country every year. Being the capital of England, London earns its great reputation of being a city of vibrant culture, arts and entertainment that see visitors travel in and out to have a glimpse of the wonderful world. Containing some of the best and finest museums, top-class theatre productions and of cause different foods from all over the world makes sightseeing in the amazing country more fun and sure to give every visitor memories that will last.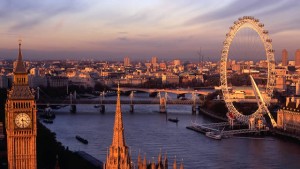 Some of the top renowned sightseeing and fun destinations in London include;
The British Museum
The famous and magnificent British Museum displays one of the finest collections of different kind of antiquities. The museum contains over 13 million artifacts found in the ancient world. Some priceless and breathtaking objects from China, Babylon, Europe, Assyria and anywhere else is sure found in the beautiful and well furnished British Museum. Some of the exhibitions where visitors can begin with include; Rosetta Stone, The Egyptian mummies, The Elgin Marbles of Parthenon, colossal Bust of Rameses II among many others.
The Tower of London
The Tower of London is considered as the most famous world heritage site. Visitors will be able to know many facts about the tower as they are offered hours of fun and fascinations. Discover the 900 years of The Tower of London as a prison, royal palace, jewel house, zoo, arsenal and other amazing roles that the tower has fulfilled over its years of existence.
Madame Tussauds London
The renowned Madame Tussauds is a place where you come face to face with some of the world's iconic figures. You will meet influential people in today's society from sports, showbiz, politics or even the royalty. If you are the kind of a person that loves all kinds of entertainment, make sure to visit Madame Tussauds in London for the exclusive opportunity.
Coca-Cola London Eye
Considered as one of the major features found in London, Coca-Cola London Eye marks London's celebrations of millennium in 2000.The individual glass capsule found will provide the most spectacular and breathtaking views of the beautiful London city as each person in the building embarks on a tour that moves them in a circular motion rising 443ft.
Covenant Garden
The Covenant Garden consists of the market halls which are surrounded by restaurants and shops of long acres and adjacent streets like those of Seven Dials, Neal's Yard and Central Square. The arcades and halls found in the Covenant Garden are made up of special kiosks and shops selling almost everything from tacky souvenirs to handcraft. It at this lovely place you will also find London Transport Museum containing historic trolleys, buses and trams as well as find The … Read the rest